Funhouse Music Videos
These music videos were produced by Funhouse Films for various record companies and recording artists. We work with artists and managers from ideas to final edit to create an image that's right for the artist. We can offer film crew and camera packages at very competitive rates and the unique capacity to design and integrate animation into live performances where appropriate. We also provide sound systems, stage lighting, and multitrack recording if needed. Have a record coming out? Let us create a video for you. E-mail us at: musicvid@funhousefilms.com or call (510) 264-9717.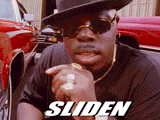 SlidenFeaturing: Cobra, Dru Down, and Knucklehead
Cars, Girls, Gangstas, and Rappers; what more could you want?
---
I'll be Here for You Featuring: Nathan Humphreys
Violin Muses and a promise of everlasting devotion. What an offer!
---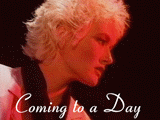 Coming to a Day Featuring: 7th House
Intimacy and distance, longing and ecstasy, an artistic duo and dualities.
---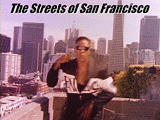 The Streets of San Francisco Featuring: Dontay
The big man makes the streets of San Francisco safe for rapocrasy (and Hammer free).
---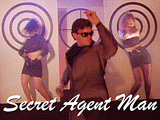 Secret Agent Man
007 move over! A fresh look at the classic 60's TV theme song.
---