Animation at Funhouse Films
A major focus at Funhouse Films is animation production. We provide animation production services to film, video, and multimedia producers. Working day and night to meet your production deadlines is par for the course around here. We love creating animations and are adept with computers, clay, or whatever media fit the project. Final results can be delivered on film, Betacam SP or other video formats, or any of several computer image and movie file formats. If you need animation for your projects we'd like to send you a video copy of our reel. Please call (510) 264-9717 or E-mail animation@funhousefilms.com. You'll find our rates very reasonable and our quality excellent.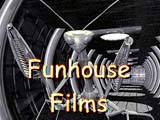 Here are some examples of what we do:
---
Short Films: Short allegorical films feature characters of clay, bits of metal, or bits of data.
---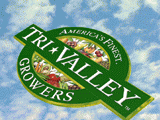 Flying Logos: Your organization's logo can be recreated in 3 dimensions with dramatic animation. Give video, tradeshow presentations, and multimedia products the flair of network television intros.
---
Corporate Communication: Animated Graphics for corporate video and event productions.
---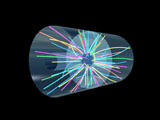 Conceptual Illustration: Unique visualizations to communicate ideas.
---
Scientific Illumination: Animations can be created to show scientific or medical processes too small or too difficult to photograph directly.
---
Silicon Critters: Computer animated characters created to establish a product identity, communicate with people of all backgrounds , or just for fun.
---
Interactive Cartoons: Character animation for games or educational multimedia.
---